Shaws Wire Ropes Iron Test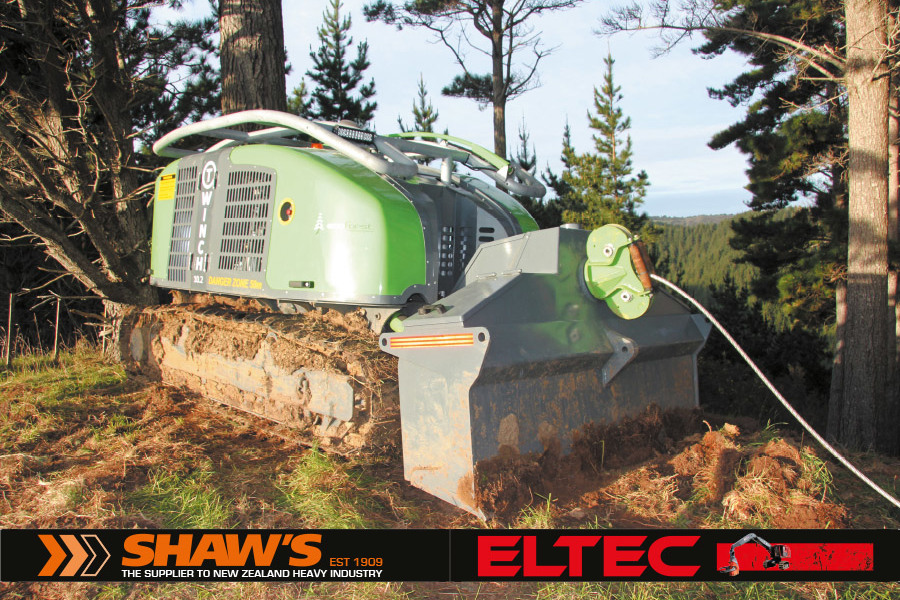 Shaws Wire ropes Iron Test - No Cab! No worries.... but theres more to it. | Shaws Wire Rope: Articles/Iron Test
Most people probably think the stand-out feature of the Ecoforst T-WINCH tethering machine is that it doesn't have a cab.Makes perfect sense really. There's no need for anyone to be in the cab of a winch-assist machine that spends all day working remotely at the top of the hill tethering a harves...
Articles/Iron Test - October 2021
Shaws Wire ropes Iron Test - Back on track | Shaws Wire Rope: Articles/Iron Test
Times have been tough for KFT Logging after crew boss, William 'Hoot' Knowles, died suddenly during a wood chopping tournament in Australia two years ago.But they're a resilient lot over in Gisborne. Instead of selling up, Hoot's wife Sharon was determined to keep the crew going and, together wit...
Articles/Iron Test - September 2021
NZ Logger Magazine
Read Now

"if a tree falls in a forest...?"
Forest Talk will hear it!

Join our email list to be informed.