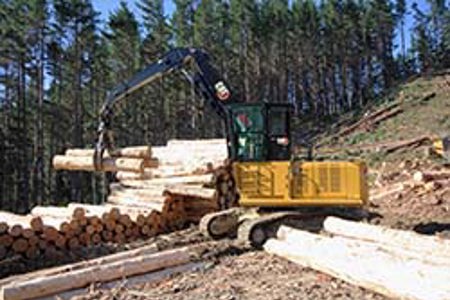 It only seems like yesterday that the all-new Cat 538 tracked forestry machine was being unveiled and yet, just four years later Caterpillar has launched its successor, the Next Gen 538.
Several of the new model are already working in the forest, among them Gisborne-based road lining and harvesting operation Big Bark Logging (BBL). The Next Generation Cat 538 not only appealed to BBL owner, Tony 'Irish' Shanahan, because it arrived fully built-up to go to work, but also because of the upgrades promised to deliver a very high-performing machine.
Has it lived up to that promise? Read the Iron Test feature in the December 2021/January 2022 issue of NZ Logger magazine, on sale from November 29. Check the link on this page to subscribe to either a printed or digital copy (or both).