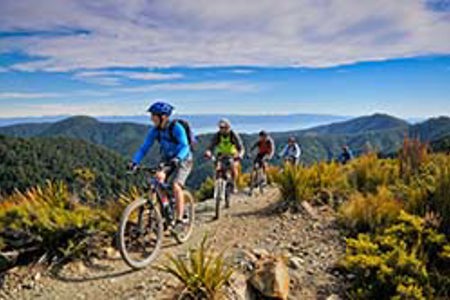 Originally scheduled for last year, Council-owned forestry blocks on the outskirts of Nelson are finally being harvested following a COVID delay.
The Council delayed the work last year to let businesses that operate near or in the blocks continue to operate after the COVID-19 lockdown. Those businesses were primarily mountain biking businesses.
The current harvest will close public access to the popular walking and cycle trails in the Brook and Maitai Valleys.
The work, taking place in the Brook and Maitai Valleys, is expected to take five months to complete in three phases, according to the Nelson City Council.
First, from mid-May until mid-July, the north side of Codgers near Atmore Reserve down to the Maitai Valley Walkway will be closed, including recreational trails crossing Fireball Road, Top Dog Road and Golf Course Road.
Then for about two weeks starting in late July the Tantragee Reserve, including Tantragee Walkway, Coppermine Trail, Fringed Hill via Tantragee Road and Fringed Hill Road, will be closed.
Finally, from July until mid-September, the majority of trails in Codgers recreation area, up to the Tantragee Saddle and down into the Maitai Valley will be closed. Not all trails will be closed: Tu Meke, Gully Track, Young Codgers, Fringed Hill Climb and the Coppermine Trail will remain open throughout.
Ngāti Koata land from the Maitai Motor Camp via Groom Creek to Tantragee Saddle will be closed throughout the five-month harvest period, including recreational trails crossing Groom Creek Road and Fireball Road.
Logs will be transported along Maitai Valley Road and Nile Street, but trucks will be limited to 30kmh speeds outside schools and will not drive past schools during the half hour around pick-up and drop-off times.
"We understand these reserves are a major source of recreation and business for people, which is why we are conducting the work over the winter months so as not to disrupt peak mountain biking and walking activities," says Council group manager of infrastructure Alec Louverdis.
"We will also be managing trail closures to enable access to areas of the reserves where harvesting isn't active."
The Nelson City Council owns some 700 hectares of production forest land spread across four blocks: Brook, Maitai, Marsden and Roding. Once the harvest is complete, the areas in the Brook Valley will be retired from commercial forestry and replaced with alternative use, non-commercial species, according to the Council.