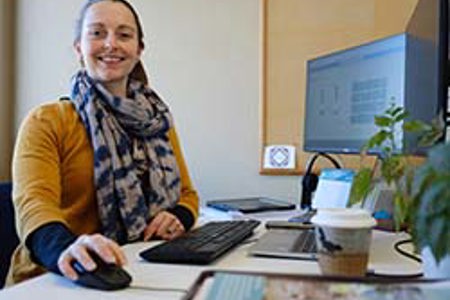 In 2011, Amy Robinson graduated with first class Honours from Canterbury University's Forestry Science faculty.
She took to forestry like a chainsaw to a log, landing her first job with Rayonier Matariki Forests (RMF) as a Log Production Coordinator in Whangarei, Northland with her sights firmly set on becoming the company's first female Production Manager.
It took her 10 years of hard work, strong learnings and earning the respect of her workmates to get there.
Amy is clear on what really matters in forestry today: "I think the most important issue for the industry is educating the government and councils on the role forestry can provide, not only in the economic growth of our country alongside the other key industries such as farming and horticulture, but also in maintaining our rural communities, job security and protecting our environment.
"There are a lot of contradictory statements that make you wonder if the people making changes to legislation and policies and guidance documents talk to each other and fully understand the real potential that is out there… Science-based approaches are the only meaningful way to understand real effects and you shouldn't be able to make policies on something you have no science to back."
To read more about Amy's forestry journey, her views and her experience being a woman in a male-dominated industry, get your copy of the October 2021 issue of NZ Logger magazine, on sale from September 27. Check the link on this page to subscribe to either a printed or digital copy (or both).