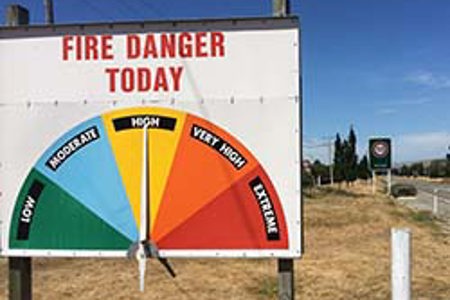 New Zealand is not shielded from periods of extreme wildfires generally associated with Australia or North America. The annual average direct financial impact of unwanted forest and rural fires on New Zealand's economy in 2020 was $142 million, with indirect costs estimated to be at least two to three times this.
To suppress unwanted fires within a forest landscape, the forestry industry has access to heavy machinery used for harvesting, road building, and the formation and maintenance of fire breaks. This equipment becomes a valuable resource and an effective means to assist in the containment of any unwanted forest wildfires. Within this environment, the fire suppression equipment technology trends have changed little over the last fifty years.
However, over the past five years, there appears to be a trend that aircraft are becoming the leading tool in suppressing unwanted fires in our forest and rural landscape. With this increase in aircraft comes a steep financial, ecological and human price. Forest Fire Advisor, Murray Dudfield, asks if this noticeable change is the best use of resources in the containment of our future unwanted vegetation fires.
To find out, get your copy of the December 2021/January 2022 issue of NZ Logger magazine, on sale from November 29. Check the link on this page to subscribe to either a printed or digital copy (or both).