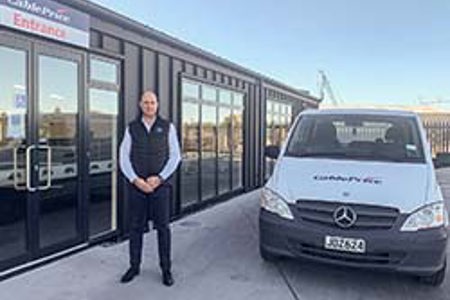 "The recent addition of new Mercedes-Benz Van sales to our South Island network both complements our current parts and service support and further strengthens our commitment to the Mercedes-Benz brand and our customers," says CablePrice Dealer Principal, Tim Upston.
CablePrice now provides Mercedes-Benz Van customers with everything from new vehicle sales to scheduled servicing, routine maintenance, general repairs and roadside assistance.
"Mercedes-Benz is a leading brand with a superb range of Sprinter vans for the trade, passenger transport, travel and living. We believe in a customer-first approach and this is always at the core of what we do. The team are extremely happy with the inclusion of Mercedes-Benz Vans to our line-up," Tim adds.
"With our seven locations across the South Island, we're in the unique position of being able to provide our customers with one point of contact for all their vehicle requirements. No matter where in the South Island they are, a CablePrice branch is never far away."
Managing Director, Mercedes-Benz Vans Australia and New Zealand, Diane Tarr, says: "The CablePrice team's extensive understanding and coverage of the South Island significantly expands the accessibility of our Mercedes-Benz Vans products, and will provide the best possible customer experience. We wish the team good luck and look forward to working together to grow our Mercedes-Benz Vans business in the area."